Mosaic sculpture Antarctic 100 erected in Waterfront Park, Cardiff, to celebrate the 100th Anniversary of the polar expedition which left from Cardiff in 1910 led by Captain Scott. The sculpture is by Jonathan Williams and it was erected in 2003.
It is perhaps fitting that this sculpture stands in front of the Nordic Church which once tended to the needs of the Norwegian sailors who sailed into and out of Cardiff Bay.
It was difficult to get a good picture of this sculpture because it had been surrounded by metal gates as a security measure and there was no way to get into the compound.
Captain Robert Scott's trip to the South Pole which claimed his life and that of four more explorers left from Cardiff 110 years ago. His ship, the Terra Nova, sailed from the city's docks laden with 100 tonnes of coal, 300 tonnes of fuel made from coal dust mixed with bitumen, as well as pots and plans from the Llanelli tin works.
His ship was cheered on by thousands when it set sail from the Welsh capital on the afternoon of 15 June, 1910. Three years later, thousands joined Scott's widow Lady Kathleen and young son Peter to welcome her back.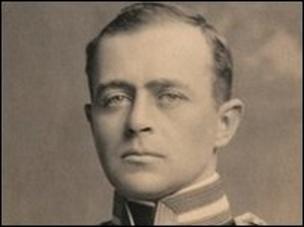 In March 1912, Scott and his companions died just 11 miles from a supply depot having made it to the South Pole in January of that year only to find that Norwegian explorer Roald Amundsen had beaten them to it. Edgar Evans and Captain Titus Oates had earlier lost their lives.